A Simple Switch Enables A Scrap Paper Baling Firm Quadruple Their Production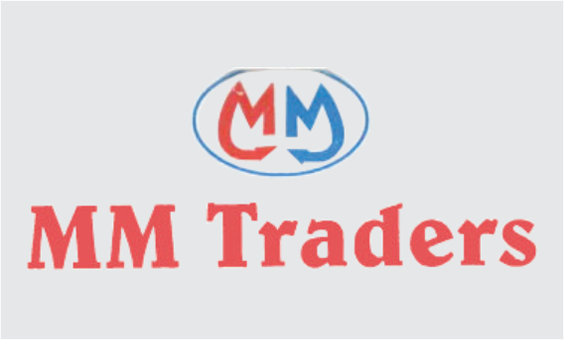 About the Client
MM Traders is a leading firm in the paper scrap trading industry, supplying material to clients of the likes of ITC. As part of ITC CSR activity, MM Traders is also involved in buying material from rag pickers and baling it before sending it for final disposal.
The organisation employed manualvertical balersat the startand was managing the workload well with it. But as the quantum of work grew with increased quantities of scrap paper acquired, flaws in the system started surfacing and a need for total overhaul of the way of working was felt in order to fill breaks in the process.
Challenges
"Recycling paper conserves natural resources, saves energy, reduces greenhouse gas emissions, and keeps landfill space free for other types of trash that can't be recycled.Recycling one ton of paper can save 17 trees, 7,000 gallons of water, 380 gallons of oil, 3.3 cubic yards of landfill space and 4,000 kilowatts of energy — enough to power an average Indian home for six months — and reduce greenhouse gas emissions by one metric ton of carbon equivalent (MTCE)."
Balers are commonly employed to compress and process the raw material into a block.
Our client, MM Traders, was facing a number of issues that were lowering the output of the plant. The manual machines that the client was appointing was highly labour-intensive. Shortage of workers, their leave of absence, and quitting without notice, lead to decreased production and uncertainoutput. The irregularity made it difficult to handle material, make timely and efficient procurement, and take regular stock checks which further lead to stealing of raw material. The conversion costs and the time taken for process were high and the quality of material supplied suffered as well.The client had to put in long hours due to so many changing variables and was losing control of warehouse operations.
Our Solution
The client sought a solution for handling 30-40 MT paper scrap per day. Taking the unique requirements into consideration, Advance Hydrau Tech suggested the use of auto-tie horizontal balercoupled with a sorting belt for sorting material. Auto-tie horizontal balers are the perfect solution for recyclers and traders handling large quantities of paper waste. Our fully automatic horizontal baler, ranges from 50 tons to 150 tons pressure force, and has a processing power of up to 20 tons per hour.From the feeding of the waste input to the compaction and the ejection of the final product, the whole process is fully automated in these automatic balers. They guarantee high speed, low cost, and less downtime. Bale weight and size can be programmed and controlled through a simple and easy to use panel, making it ideal to maximize the container load.
Key Results
Labour intensity reduced, thus reducing the variables leading to uncertainty in procurement and production.
The auto-tie horizontal baler has a processing power of up to 20 tons per hour. Thus the production per day increased by 400% as the client started processing 80-100 tons waste paper per day. More production has in turn lead to more profits.
The conversion cost has come down to 35% owing to the reduced need for resources and increased machine capacity.
The client can manage the workload in an 8-hour shift at the warehouse, and can even work remotely as most of the work is mechanised.
Regular stock check became easier. The input and output at end of the day could be easily matched to ascertain any malpractice in the warehouse.
The client is able to make advance purchases as planning the work has become possible. Higher raw material input is also accepted as now it can be accommodated.
The quality of product has improved as the client is being able to devote time to quality check. Better quality is fetching a better price.
The client has total control over the warehouse operations.
Due to higher production capability, ITC is now entrusting MM Traders with more volume of wor
Conclusion / Summary
Fully auto tie baler has helped client to increase production, reduce conversion cost, better manage warehouse operations, and produce a better quality product. Additionally, he has been able to expand business and keep a check on procured material. Finally, the client has been able to improve his earnings and profit margins.